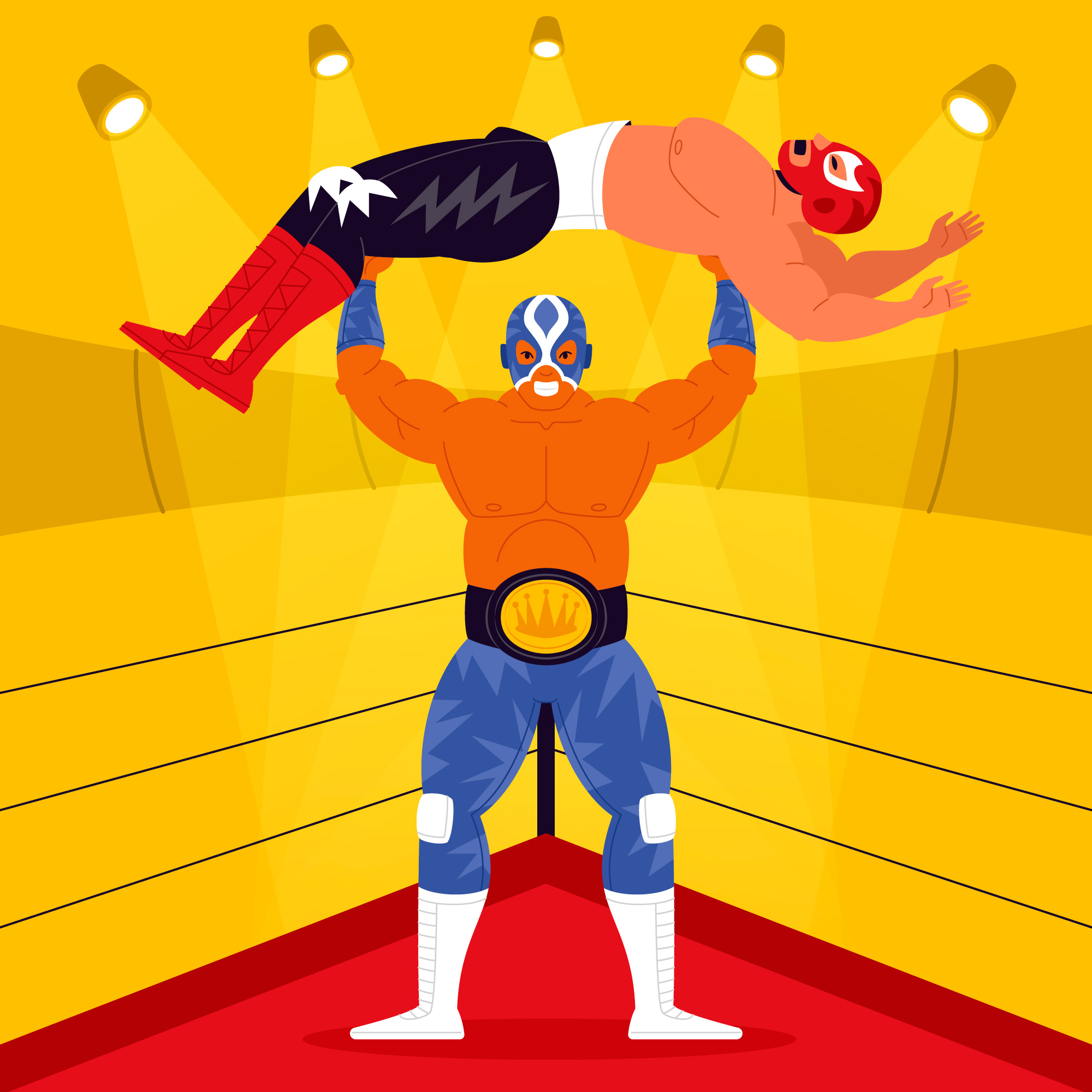 Kurt Angle stands as a monumental figure in the world of professional wrestling, boasting a career punctuated with triumphs and accolades. Born on December 9, 1968, in Pittsburgh, Pennsylvania, Angle carved a niche for himself through an extraordinary combination of athleticism and charisma.
Kurt's foray into wrestling began on the mats of amateur wrestling, where he made a formidable mark, culminating in a gold medal at the 1996 Olympic Games in Atlanta in freestyle wrestling. This victory was emblematic of his dedication and prowess, setting the stage for his seamless transition into professional wrestling.


In 1998, Kurt Angle entered the realm of professional wrestling by signing with the World Wrestling Federation (WWF, now WWE). His impact was immediate and profound. Angle's wrestling intelligence and remarkable skill set enabled him to be both a versatile and dominant force in the ring. His character, which embraced his real-life Olympic hero persona, resonated with fans, making him a notable figure in the wrestling industry.
Throughout his illustrious career, Kurt amassed numerous championships, affirming his status as a wrestling legend. He is a multi-time WWE Champion, and his battles with stars like Stone Cold Steve Austin, The Rock, and Triple H are etched in the annals of wrestling history.
Angle's contributions were not confined to WWE. He was instrumental in the success of Total Nonstop Action Wrestling (TNA), where his legendary feuds with the likes of Samoa Joe and AJ Styles enriched the wrestling landscape, further enhancing his reputation as a premiere in-ring performer.
Kurt Angle's journey has been marked by astonishing matches and memorable moments, confirming his legacy as one of wrestling's all-time greats. His combination of technical mastery and entertaining persona has left an indelible mark on the world of professional wrestling.
For more information on Kurt Angle, please visit Knockout News.